PDF
Intellectual Property in the Food Technology Industry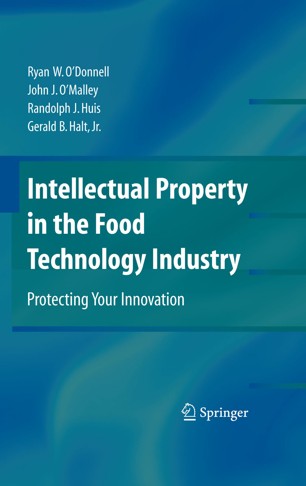 Establishing appropriate internal policies from the outset can prevent companies from learning a costly and painful lesson in the courtroom.
Intellectual Property in the Food Technology Industry examines the effort and funding intellectual property rights, patents, trade secrets, trademarks, and licensing in the food industry.
Readers will learn what to consider throughout the various creative phases of a product's lifespan from initial research and development initiatives through post-production. Readers will have an understanding of the intellectual property protections afforded to U.S. corporations, methods to pro-actively reduce potential problems, and guidelines for future considerations to reduce legal spending, prevent IP theft, and allow for greater profitability from corporate innovation and inventiveness.
Available at springer.com