Ep 10: It's All Fun and Games Until Someone Gets a Patent
This week IP Goes Pop!® makes patents fun (or at least tries)! Volpe Koenig Shareholder and IP Goes Pop!® guest Randy Huis is back to explore the world of toy patents with host Michael Snyder.

Never miss an episode! Subscribe on Apple Podcasts, Spotify, Stitcher and other favorite media player platforms.
In this episode we invite you to journey back to a time before computer screens, to play along and see if you can guess the famous toys behind some obscure patent descriptions and titles. What is a "Whirligig"? Did you play with one as a kid, or even now? Find out on this week's episode.
Show Notes
1:17 IP Goes Pop! Ep #4: Intellectual Property in the Cartoon World of The Simpsons - Brands and inventions in the Springfield Universe
2:52 Patent Models Innovation Patent Models and Prototypes
Hagley Museum and Library
6:06 Volpe Koenig Patent Models*
6:19 US109618A "Improvement in automaton rope-walkers" (November 29, 1870)
9:13 US202990A "Improvement in jumping toys" (April 30, 1878)
11:40 US207835A "Improvement in game-tables" (September 10, 1878)
13:48 US5074437A "Pinch trigger pump water gun" (December 24, 1991)
20:23 US3660926A "Magnetically coupled toy assembly" (May 9, 1972)
21:55 US4378116A "Spatial logical toy" (March 29, 1983)
23:46 US3005282A "Toy building brick" (October 10, 1961)
25:58 US59745A "Whirligig" (November 11, 1866)
27:45 US3359678A "Flying saucer" (December 12, 1967)
29:14 What is the role of a patent attorney? Why value does a patent add ?
35:37 US2415012A "Toy and process of use" (January 1, 1947)
37:57 Conclusion - Value of mechanical toys in the world of screens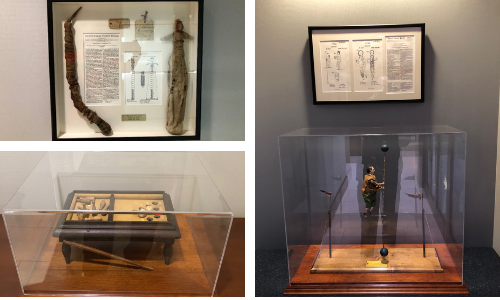 Attorneys
Jump to Page