PDF
Volpe and Koenig Attorneys Discuss IP With Cohort of International Entrepreneurs and Business Leaders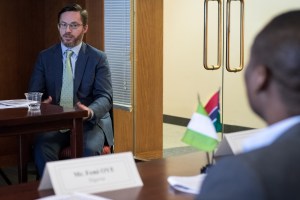 On Friday, March 16, 2018, Volpe and Koenig President Jay Halt, Shareholder Robert Leonard, and Associate Dawn Kerner discussed key topics within intellectual property law with a group of international visitors participating in the Department of State's International Visitor Leadership Program coordinated by Citizen's Diplomacy International.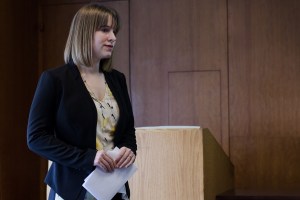 The audience consisted of entrepreneurs and business leaders from more than 15 countries across the globe, from Argentina to Zimbabwe. As part of the project, the cohort of visitors came to discuss the roles of government, private enterprises, professional organizations and universities in fostering entrepreneurship and supporting innovation. They also met with advocates and investors throughout the region to discuss developing and promoting science and tech startups.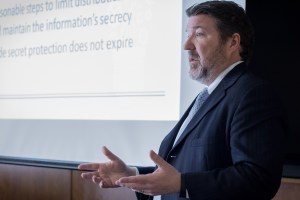 The presentation provided the group of international visitors with an overview of key IP laws and protection strategies, the role IP plays in helping companies bring a product or service to market, and brief case studies of well-known global companies and their IP.