PDF
Brandon Theiss Teaches GSET High School Students to Assess Validity of Patents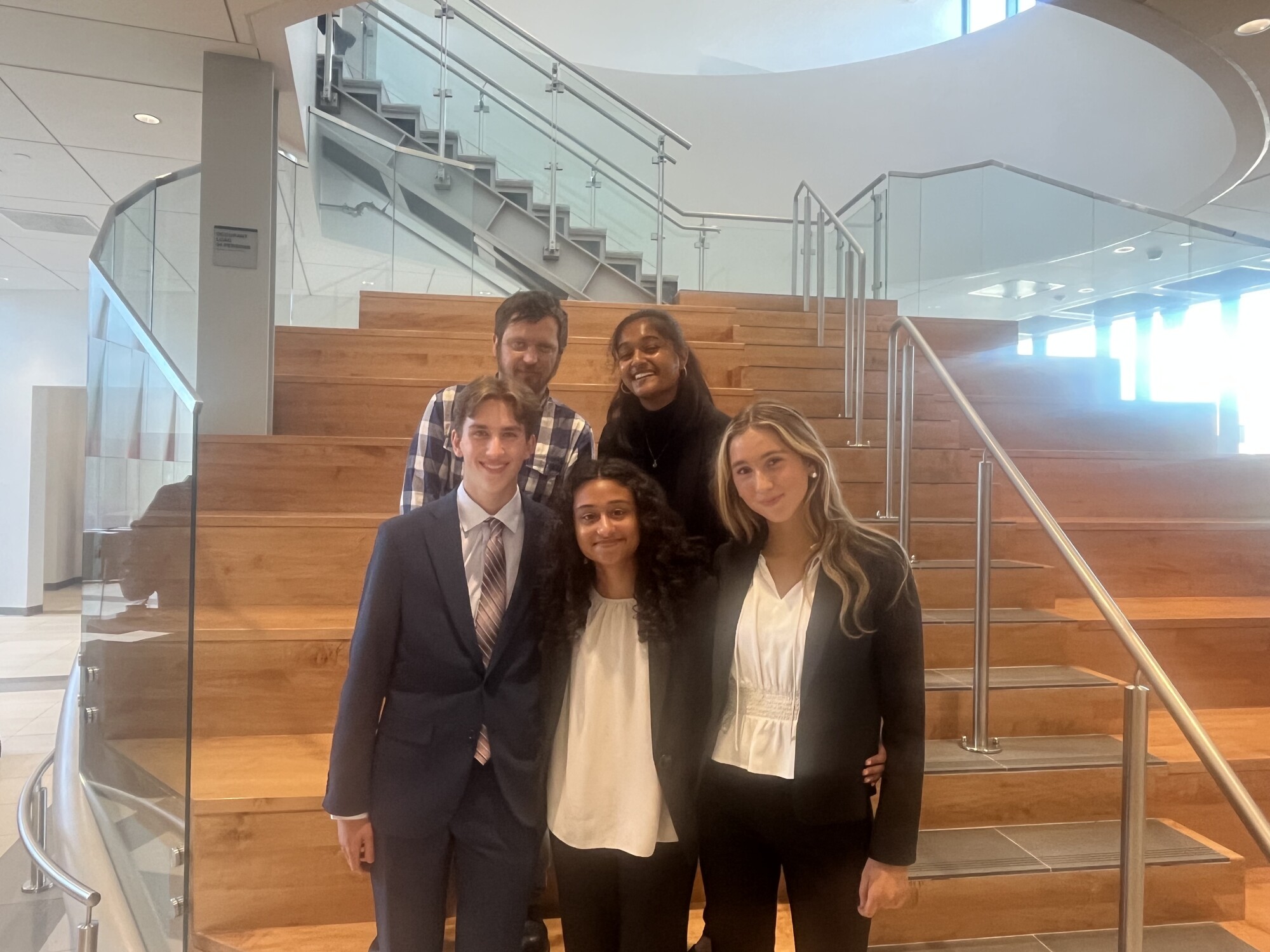 Brandon Theiss, a shareholder at Volpe Koenig, has dedicated the past four summers to teaching high school students in The Governor's School of New Jersey Program in Engineering & Technology (GSET) about patent law. While the program traditionally focused on technical research projects with titles like "Geospatial Data Analytics and Robotics in Precision Agriculture" and "Conversion of Waste Plastics to Luminescent Nanomaterials," Theiss' class takes a different approach. His students engage in the intricate task of assessing the validity of patents, creating claim charts, and preparing a paper modeled after the USPTO's Ex Parte Reexam based on their findings.
Theiss hopes that by offering this course, students can make more informed decisions about their academic paths, targeting their undergraduate and postgraduate studies accordingly. Theiss also notes that during his time in high school, he would have greatly benefited from learning about the various career opportunities available to students with an interest in technology or aptitude for it.
This year, the students' task was to invalidate a Tesla patent (US11567514) entitled "Autonomous and user controlled vehicle summon to a target," which issued to Elon Musk and others. Specifically, this year's patent covers the controversial "Smart Summon" feature that was offered by Tesla in some of their vehicles. Making this year's project especially interesting is that Tesla is continuing to prosecute patents on this technology in patent offices around the world. As a result, the student's work will be filed as a third-party observation with the European Patent Office.
Assisting the students in crafting their paper were Volpe Koenig attorneys Jon Dunsay and Dawn Kerner, along with Intellectual Venture's Russ Rigby, Wonderland's John Cogill and Kasowitz Benson Torres LLP's Chen "Alexandra" Jia.
What do you think? Did the 2023 students' paper uncover references "that a reasonable examiner would consider ... important in deciding whether or not the claim is patentable," and therefore raise a "substantial new question of patentability" required for a re-examination? Vote here