PDF
Volpe and Koenig, P.C., Recognized in 2017 Chambers USA Rankings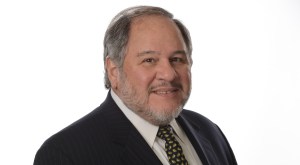 PHILADELPHIA, PA (May 30, 2017) – Volpe and Koenig, P.C., an intellectual property law firm with offices in Philadelphia and Princeton, NJ, has once again been recognized by Chambers USA as an intellectual property law leader. In the 2017 Chambers USA rankings, Volpe and Koenig earned recognition for its "strong reputation in patent prosecution and particular expertise in electronics and computer science matters" and for its "strengths across the life sciences and automotive spaces."
As part of the nomination process, Chambers and Partners conducts anonymous interviews regarding the firm's reputation and services. A client interviewee is quoted as saying, "Working with [Volpe and Koenig] has been a pleasure. They are well skilled, knowledgeable, professional and very responsive. They are good litigation tacticians with a firm grasp of intellectual property law. I have the highest regard for the team."
In addition to the firm's recognition, Volpe and Koenig co-founder Anthony S. Volpe was again ranked for his work in intellectual property law. Chambers USA noted that Volpe is regarded as "an excellent lawyer and skilled litigator" and "a lion of patent law in Philadelphia."
The Chambers USA rankings are based on an investigation conducted by more than 170 researchers and editors at Chambers and Partners, a British publisher of directories ranking the world's leading law firms and lawyers. The rankings are compiled using objective evaluations based entirely on merit.
Attorneys